Jun 21 2017 3:59PM GMT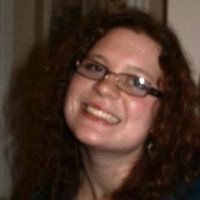 Profile: Kaitlin Herbert
Tags:
Container management software is programming that facilitates the administration of software modules deployed in a distributed environment. Continued…
Quote of the Day
"The evolution of container management platforms may be generating a lot of buzz, but the software needs further improvement before it makes sense for organizations to invest in it." – Paul Korzeniowski
Learning Center
When should you deploy containerized applications?
It's easier to deploy containerized applications that are cleanly divided and straightforward, as opposed to applications that drive multiple processes.
When assessing container management software, think interoperability
Businesses using containers to help execute application modernization strategies need to know how to evaluate container management software.
Is it time to buy into container management platforms?
Although container management platforms have continued to evolve, the ecosystems are still missing key pieces tying software to system infrastructure.
Container management software gives IT power over workload swarms
Docker container management software brings orchestration and cloud ops to enterprise IT deployments, but it isn't the only open source-based game in town.
Docker containerd ups the open source container management ante
Docker containerd expands Docker's participation in the open source container management software community.
Trending Terms
interoperability
microservice architecture
Google Container Engine
Docker
Kubernetes
containerization
Writing for Business
In Kubernetes, a replication controller scales containers horizontally, ensuring there are more or ________ containers to meet the overall application's computing needs.
A. less
B. fewer
Answer