Jul 31 2019 8:36PM GMT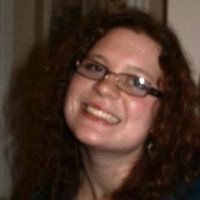 Profile: Kaitlin Herbert
Tags:
Container management software is programming that automates the creation, destruction, deployment and scaling of software containers in an information technology (IT) infrastructure. Continued…
Quote of the Day
"Containers can be crucial to a business' modernization efforts. To ensure a successful application modernization strategy, learn how to evaluate container management software." – Kurt Marko
Learning Center
Get to know data storage containers and their terminology
Things are looking up for data storage containers, partly thanks to the complexity and costs of using virtual machines. We've put together a glossary of terms to know when considering containerization.
Effectively manage containers and improve workload performance
To properly manage containers, admins should have a strong understanding of the pros and cons of containers, different management tool features and how improper management might affect their workloads.
The history of Docker's climb in the container management market
Since its early conception, container technology has been a topic of conversation for IT developers and users. With the emergence of Docker, interest in container management software skyrocketed. Learn more about the history of Docker and its influence in the container management market.
When assessing container management software, think interoperability
Businesses using containers to help execute application modernization strategies need to know how to evaluate container management software.
Rounding up leading container management software in detail
Acquiring effective container management software is a complicated process. Read these comprehensive product descriptions to find the best vendor — or vendors.
Trending Terms
containerization
native cloud application
DevOps
Kubernetes
Mesos
Docker
Quiz Yourself
If you're not _______ well-versed in microservices and containers, you're behind the pack.
A. already
B. all ready
Answer