Aug 22 2018 5:15PM GMT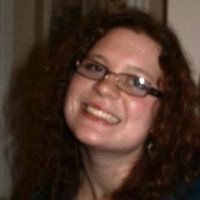 Profile: Kaitlin Herbert
Tags:
Container management software is a range of products for automating the creation, destruction, deployment and scaling of containers. Continued…
Quote of the Day
"Most container orchestration platforms have a number of exposed interfaces, some of which are designed for programmatic access via APIs, and others that are more traditional, web-based administrative or deployment consoles." – Dave Shackleford
Learning Center
Why container orchestration platforms risk data exposure
Container orchestration platforms have exposed interfaces, which creates the risk of data exposure and unauthorized access. Learn about the risks to container orchestration systems and why they exist.
The role of container management software in IT ops
With container management software, an organization can take advantage of containerization without overcomplicating its IT operations.
Assess and choose the right container management system
Selecting the right container management system will depend on what your organization needs — whether it's container software, orchestration or both of these.
Rounding up leading container management software in detail
Acquiring effective container management software is a complicated process. Read these comprehensive product descriptions to find the best vendor — or vendors.
Choose the right container deployment strategy and software
Buying container management software is a complex feat. Figure out the right strategy and the right software suite to achieve a solid container deployment.
Trending Terms
containerization
Kubernetes
Docker
stateful app
Azure Stack
Mesos
native cloud application
Quiz Yourself
In Kubernetes, a replication controller scales containers horizontally, ensuring there are more or ________ containers to meet the overall application's computing needs.
A. less
B. fewer
Answer