Feb 8 2017 9:30PM GMT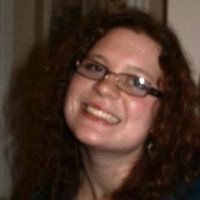 Profile: Kaitlin Herbert
Tags:
Consumer packaged goods (CPG) is an industry term for merchandise that customers use up and replace on a frequent basis. Examples of consumer packaged goods include food, beverages, cosmetics and cleaning products. Continued…
Quote of the Day
"Supply-chain data helps the consumer packaged goods industry move beyond 'one size fits all.'" – Steve Ulfelder
Learning Center
Customer experience is big differentiator for organisations
It has become hard for firms to stand out from the crowd in pricing, products or services. Now customer experience is the big differentiator.
What's the best ERP software for your organization?
ERP vendors offer software that fits small businesses and large enterprises, covering a variety of industries. Find out which is the best ERP software for your needs.
Data value chain puts the focus on what matters most to a business
In his career running data management systems for retailers and consumer packaged goods companies, Richard Beaver has found a formula for success: the data value chain.
Make product visibility a priority when outsourcing 3PL warehousing technology
Discover how manufacturers can benefit from outsourced third party logistics (3PL) warehousing technology. Learn how outsourcing warehouse management to 3PL providers can result in reduced costs, better product tracking and increased shipping visibility.
Four ways to apply green supply chain technology to manufacturing
Find out how manufacturers can apply green supply chain technology. Learn how green technology lowers costs and boosts supply chain sustainability.
Trending Terms
supply chain management
ERP
marketing automation
CRM analytics
traceability
value-based pricing
Writing for Business
The CPG industry faces new challenges to _______ the changing needs of the digital customer.
A. fulfill
B. forfill
Answer