Sep 7 2017 4:49PM GMT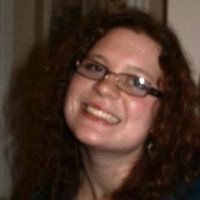 Profile: Kaitlin Herbert
Tags:
Consignment inventory is a supply chain model in which a product is sold by a retailer, but ownership is retained by the supplier until the product has been sold. Continued…
Quote of the Day
"Tackling the inventory challenge requires investment, but it can be attained quickly via real-time connectivity and sophisticated orchestration across different systems." – Oliver Guy
Learning Center
What can a materials planner do to better manage inventory?
A materials planner is in the tricky position of ensuring the right balance of inventory. Here's some advice on striking the balance of enough, but not too much.
Three ways IoT is transforming inventory management
The connectivity and real-time analytics inherent in the internet of things could be the game changer for retailers' inventory woes.
The essential guide to supply chain management best practices
Supply chain management best practices include collaboration, strategy and technology. This guide provides essentials on all three.
Top four supply chain strategies to create the omnichannel experience
Transforming your supply chain to deliver an omnichannel experience is key to gaining a competitive edge. Here are four ways to make that happen.
Eight keys to supply chain sustainability
Supply chain sustainability is critical to businesses looking to build a competitive edge and brand image. Here's some guidance you need to know.
Trending Terms
supply chain management
retail vs. wholesale
replenishment
inventory management
vendor-managed inventory
digital supply chain
Quiz Yourself
__________ management is primarily about specifying the quantity and placement of stocked goods.
a. Inventory
b. Logistics
Answer