Oct 11 2018 4:37PM GMT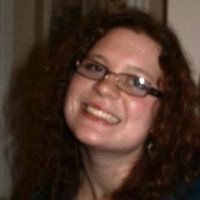 Profile: Kaitlin Herbert
Tags:
Confidentiality, integrity and availability, also known as the CIA triad, is a model designed to guide policies for information security within an organization. Continued…
Quote of the Day
"Device security should be incorporated into any design, and IoT deployments are not exempt. The general approach is to use the CIA triad: ensure the confidentiality, integrity and availability of the technology." – Rick Vanover
Learning Center
What tactics can organizations adopt to drive cloud security practices?
In this SearchCIO Ask the Expert, Gartner research director Marco Meinardi highlights cloud security practices that CIOs can implement for effective use of public cloud services.
Now and later with IoT: What to consider regarding cost, reliability and security
While the benefits of IoT are becoming clear for many organizations, considering cost, reliability and security prior to deployment are critical. Veeam's Rick Vanover discusses.
CISO: Data integrity and confidentiality are 'pillars' of cybersecurity
In this Q&A, learn how one cybersecurity industry veteran maintains what she said are the basic, fundamental aspects of information protection: ensuring data integrity and confidentiality.
Get smart with cloud backup security through 'CIA'
IT will often wonder if backup data is safe in the cloud. Ensure cloud backup security with data confidentiality, integrity and availability.
Gartner Catalyst 2018: A future without data centers?
Advancements in cloud computing has allowed some organizations to move toward shutting down entire data centers. At the Gartner Catalyst 2018 conference in San Diego, Gartner research vice president Douglas Toombs discussed ways to determine which applications are cloud-ready.
Trending Terms
social engineering
counterintelligence
IoT privacy
IoT security
infosec
CISSP
Quiz Yourself
Today's CISO needs interpersonal skills in order to _________ others in the boardroom to support their cybersecurity vision.
A. convince
B. persuade
Answer