Mar 28 2019 8:15PM GMT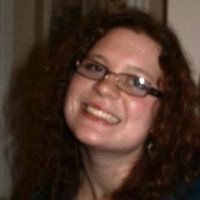 Profile: Kaitlin Herbert
Tags:
Computational storage is an information technology (IT) architecture in which data is processed at the storage device level to reduce the amount of data that has to move between the storage plane and the compute plane.
Quote of the Day
"The ability to provide compute services at the device level was not truly available until the adoption rate of SSDs was in place." – Scott Shadley
Learning Center
Computational storage takes spotlight in new NGD Systems SSD
Computational storage moved into the spotlight with NGD Systems' new 16 TB NVMe-based SSD that embeds a quad-core ARM processor into its custom-built 14 nm ASIC to execute applications.
NVMe flash storage is coming to an enterprise near you
In the enterprise, NVMe flash storage tends to exist as clustered server nodes dedicated to an individual application. An industry consortium previews forthcoming standards to advance NVMe over fabrics.
2019 IT focus: Storage architecture for big data analytics
Experts predict 2019 IT focus will turn to storage architecture for big data analytics, artificial intelligence, machine learning and IoT, as organizations try to make better use of the morass of data they've collected.
How NVMe technology will rock the enterprise storage boat
NVMe technology changes how storage connects to servers and moves storage closer to the CPU, reducing latency and improving performance. It has great promise, but what challenges will businesses face to adopt the new storage protocol?
Vexata storage gets a boost from Fujitsu deal
Fujitsu will sell Vexata storage arrays. The partnership provides market exposure for Vexata, while the Fujitsu portfolio adds its first NVMe-oF storage.
Trending Terms
real-time analytics
NAND flash memory
SSD
persistent storage
hyperscale computing
multi-core processor
Quiz Yourself
Bringing in all-flash for primary storage adds a faster system that can provide greater __________ value for the company.
a. economical
b. economic
Answer