Aug 11 2017 5:34PM GMT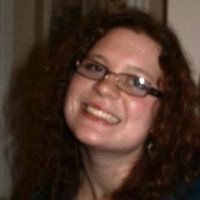 Profile: Kaitlin Herbert
Tags:
CompTIA is a non-profit trade association known for its IT certification exams and test preparation courses. Continued…
Quote of the Day
"Private equity firms and other people are more likely to provide capital today to companies that have good diversity numbers." – Todd Thibodeaux, CompTIA CEO
Learning Center
CompTIA: How to tap into the benefits of diversity
CompTIA took channel executives to task for the lack of diversity in the tech industry, stating the benefits of diversity were too large to ignore.
What are the best ways to prep for CompTIA exams?
CompTIA exams can stump IT pros without the right preparation, practice and patience. Follow these tips to pass the test, and plan your certification path.
CompTIA AITP to support IT pros along their 'resume-to-retirement' journey
CompTIA is launching its first IT professional organization — CompTIA AITP — this spring. CompTIA has acquired AITP as part of the initiative.
Vendor-neutral certification guide for infosec professionals
Expert Ed Tittel offers a vendor-neutral certification primer for infosec professionals seeking to boost their career paths.
IT industry certifications boost morale, grow partner revenue
IT industry certifications can help prospective employees stand out from the crowd and enable channel partners to create a positive work environment.
Trending Terms
CompTIA practice test
A+
CompTIA Cloud Essentials
system administrator
data center administrator
ISC2
Writing for Business
Certifications and degrees are great, but you need to have excellent communication skills to be successful in your IT career change. This includes being able to write _____.
a. well
b. good
Answer