May 2 2018 5:36PM GMT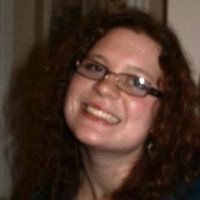 Profile: Kaitlin Herbert
Tags:
A composable infrastructure is a framework whose physical compute, storage and network fabric resources are treated as services. Continued…
Quote of the Day
"In a nutshell, programmable infrastructure is nothing more than using software and automation — rather than relying on manual processes — to manage, provision and configure infrastructure components." – Chuck Moozakis
Learning Center
Is programmable infrastructure ready for prime time in networking?
Programmable infrastructure isn't new, but the concept is finally gaining steam in networking, thanks to the advent of interoperable hardware and automation.
Understand the benefits, limits of composable infrastructure
With composable infrastructure, IT can evolve the virtualization and SDI technology already in its data centers for more efficient resource management.
Composable infrastructure creates new path to SDDC nirvana
Composable infrastructure and products that offer a cloud-like environment may offer a new route to the SDDC — but first, analyze your cloud strategy.
How does composable infrastructure fit in the data center?
Data center architecture could move from CI and HCI to composable infrastructure thanks to its flexibility, speed of modification and cost savings.
IT infrastructure automation boosts digital initiatives
Approaches to IT infrastructure automation like composable infrastructure automate IT, reducing the manual IT tasks that complicate digital business.
Trending Terms
network fabric
bare metal environment
software-defined networking
converged infrastructure
software-defined everything
software-defined data center
Writing for Business
The survey results taught us that one in three network administrators ____ interested in learning more about software-defined networking.
A. was
B. were
Answer