May 7 2018 6:39PM GMT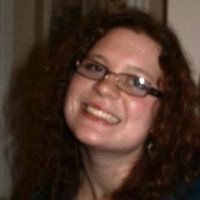 Profile: Kaitlin Herbert
Tags:
Competitive advantage is the favorable position an organization seeks in order to be more profitable than its rivals. Continued…
Quote of the Day
"Wasting project team time today is more significant than just a few years ago. In the current digital era, competitive advantage is based on speed." – Zeus Kerravala
Learning Center
Corporate IT rebrands its modern role: Reduce complexity
The massive amount of data generated by digital technologies has pushed corporate IT into a power position at many enterprises. That has its pluses and minuses, according to panel of IT executives at the Argyle 2018 CIO Leadership Forum.
Dell EMC IT transformation central to 2018 channel strategy
The Dell EMC IT Transformation campaign, launched at the Global Partner Summit, looks to showcase the Dell Technologies portfolio and how partners can modernize IT infrastructure.
For Airbnb, data democratization is a strategic advantage
Despite a general recognition that data has business value, most companies have done little to democratize data. Then there is Airbnb data.
Embrace IT digital transformation and the new tech landscape
It's time to face IT digital transformation or risk being left behind as IT and revenue become more closely linked together.
Competitive advantages of mobile apps for customers, employees
The advantages of mobile apps for customers include higher revenue, better ad targeting and customer outreach; for employees, it means more efficiency.
Trending Terms
Porter's Five Forces
SWOT analysis
vertical market
strategic management
core competency
strategic innovation
Writing for Business
Digital transformation is tied to the broader trend of business transformation and takes ______ to take hold.
A. awhile
B. a while
Answer