May 4 2018 6:24PM GMT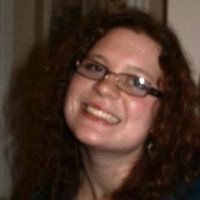 Profile: Kaitlin Herbert
Tags:
A command and control server (C&C server) is a computer that issues directives to digital devices that have been infected with rootkits or other types of malware, such as ransomware. Continued…
Quote of the Day
"To protect their malicious operations, hackers are constantly looking for techniques to try and obfuscate their C&C infrastructure and to avoid takedowns by making forensic analysis, detection and attribution a lot harder." – Michael Cobb
Learning Center
AIR-Jumper: How can security camera lights transmit data?
Ben-Gurion University researchers developed aIR-Jumper — an exploit that leverages lights within security cameras. Learn how this targeted attack works.
How are hackers using Twitter as C&C servers for malware?
Hackers are using Twitter instead of C&C servers to spread their malicious Twitoor Android Trojan. Find out how the attack works and how to prevent it.
How can a malicious C&C server remain undetected?
A C&C server used by malware authors can evade detection, but here's how enterprises can uncover malicious C&C communications.
New cloud threats as attackers embrace the power of cloud
Here's a look at the top cloud threats in 2018 and some guidelines for protecting platforms and infrastructure in public clouds.
Katyusha Scanner: How does it work via a Telegram account?
The Katyusha Scanner is based on the Arachni scanner, and it now works through Telegram after being found on a hacking forum. Nick Lewis explains how this is possible.
Trending Terms
rootkit
ransomware
DDoS attack
botnet
white hat
Trojan horse
Writing for Business
A botnet is a group of computers organized to distribute spam or malware — _________ the owners are typically unaware of the fact.
A. though
B. although
c. even though
Answer