Jun 18 2018 6:02PM GMT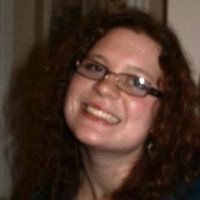 Profile: Kaitlin Herbert
Tags:
A collaborative robot, also known as a cobot, is a robot that is capable of learning multiple tasks so it can assist human beings. Continued…
Quote of the Day
"When the conversation changes and people are told cobots are meant to be collaborative tools rather than replacement tools, people feel less threatened and companies get more productive workers." – Kathleen Walch
Learning Center
Industries evaluate collaborative robot applications
Advanced robots don't have to replace human workers. Collaborative robot applications can pair people and machines in ways that make both more effective.
Roboticists: Universal basic income demands attention
Universal basic income may be a mitigating tactic for employees when automation really kicks in.
Forrester: The CIO's job in fostering human-machine collaboration
A new Forrester Research report says it's time for enterprises to embrace AI in the workplace — not to replace employees, but to support them via human-machine collaboration.
Solving for human-robot communication deficits in autonomous driving
Human-robot communication dominated the opening panel discussion at the MIT Disruption Timeline Conference.
Quality, meaningful future work hinges on human-machine 'complementarity'
What does future work look like in a world of AI and machine learning? MIT scholars say, with effort and purpose, it's substantial, accessible and full of promise.
Trending Terms
machine-human collaboration
social robot
swarm robotics
smart robot
cloud robotics
Writing for Business
Because time is limited, please hold your questions ____ after the robot demonstration.
A. till
B. 'til
Answer