Jan 28 2019 8:26PM GMT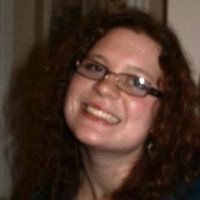 Profile: Kaitlin Herbert
Tags:
COBIT is a framework for developing, implementing, monitoring and improving information technology (IT) governance and management practices.
Quote of the Day
"The COBIT management and governance methodology is one of several ITSM frameworks that organizes and establishes controls around IT processes and resources." – Stephen J. Bigelow
Learning Center
How CMMI models compare and map to the COBIT framework
ISACA recently acquired CMMI Institute. Find out how this may affect CMMI models going forward and how those models compare to COBIT.
Words to go: ITSM frameworks for enterprises
These ITSM frameworks run the gamut from ITIL's and COBIT's detailed process controls to newly conceptualized Agile/DevOps and community-derived FitSM.
What are the benefits of a risk-based framework for security?
A risk-based framework can help enterprises effectively manage their cybersecurity program and provides many advantages.
IT security frameworks and standards: Choosing the right one
Joe Granneman offers an introduction to IT security frameworks and standards, as well as advice for information security professionals on how to choose an IT security framework.
IT security governance fosters a culture of shared responsibility
IT security governance provides a framework for how IT can partner with business leaders to identify risks, validate policies and protect assets.
Trending Terms
ISACA
information governance
enterprise risk management
COBIT 5
risk assessment framework
maturity model
compliance framework
Quiz Yourself
The compliance deadline has been moved forward, so all reporting is due two months _____ than the original date.
a. later
b. earlier
Answer