Jul 29 2019 8:39PM GMT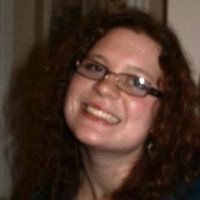 Profile: Kaitlin Herbert
Tags:
Apache CloudStack is an open source infrastructure as a service (IaaS) platform that allows IT service providers to offer public cloud services and individual companies to provide their own private cloud and hybrid-cloud services on-premises. Continued…
Quote of the Day
"Deploying an open source cloud infrastructure platform and integrating different front- and back-end components requires significant knowledge of hardware and software." – Stephen J. Bigelow
Learning Center
Kubernetes policy project takes enterprise IT by storm
A Kubernetes policy open source project, Open Policy Agent, has risen to almost overnight popularity among large enterprises for IT compliance as code, particularly in Kubernetes environments.
OpenStack vs. CloudStack: What's the best approach?
In choosing between OpenStack and CloudStack, IT managers need to understand the difference between the two open source cloud-computing management architectures.
Five challenges with open source cloud infrastructure tools
Offering flexibility and other benefits, open source cloud infrastructure is a good fit for many enterprises. But IT needs to tackle security, integration and other issues first.
What are the two types of hybrid cloud infrastructure?
A hybrid cloud infrastructure is a mix of public and private clouds. Enterprises typically used different vendors for each environment, but that's changing as public cloud providers move into the data center with the emergence of services like Azure Stack and AWS Outposts.
Five open source tools for building and managing clouds
Open source cloud computing tools like KVM and Eucalyptus will pose a serious challenge to vendors maintaining expensive cloud licensing models, such as Microsoft and Oracle.
Trending Terms
open source
Infrastructure as a Service
Amazon EC2
OpenStack
Eucalyptus
cloud orchestrator
Quiz Yourself
In a hybrid cloud, sensitive data and computing resources may be maintained in two _________ environments.
A. separate
B. seperate
Answer