Nov 19 2018 5:36PM GMT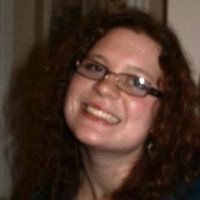 Profile: Kaitlin Herbert
Tags:
A cloud service provider (CSP) is a company that offers infrastructure as a service (IaaS), software as a service (SaaS) or platform as a service (PaaS) to other businesses or individuals. Continued…
Quote of the Day
"While the cloud itself has relatively low costs initially, moving cloud workloads and dealing with multiple cloud providers can be tricky." – John Edwards
Learning Center
>How to handle VDI in the cloud with multiple vendors
It is common for organizations deploying VDI in the cloud to deal with multiple vendors. See why this can be a problem and what options IT might have to migrate everything to a single cloud.
Public cloud workload success requires IT leadership
Public cloud workload success rates improve when IT departments adapt to the reality that the business side of an organization can circumvent IT to procure and provision cloud resources themselves.
Two cloud backup problems that organizations need to consider
Possible cloud backup problems — such as cost and bandwidth impact — should not be underestimated. Within those areas, there are several important considerations for organizations.
Evaluate public IaaS options based on these key features
Before you go all in with a public IaaS provider, there is a lot to consider, ranging from compute options to support for emerging technology, like AI.
Cost management the next big issue in multi-cloud computing
Multi-cloud computing is here, but enterprises struggle to manage their resources and costs across cloud boundaries. There are tools that can help, but they are not a cure-all yet.
Trending Terms
Infrastructure as a Service
Software as a Service
Cloud Security Alliance
cloud storage SLA
Platform as a Service
cloud provider API
Quiz Yourself
Brokers must work closely with cloud providers, while also _________ their services to appeal to customers.
A. distinguishing
B. differentiating
Answer