Nov 16 2017 10:09PM GMT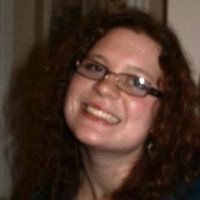 Profile: Kaitlin Herbert
Tags:
Cloud seeding is a strategy for uploading large amounts of data to a cloud storage service. Transferring a sizable amount of data to the cloud can take days, weeks or even years. Continued…
Quote of the Day
"Tape provides a great means of cloud seeding. Data is dumped to tape and then shipped to the cloud storage service provider for inclusion in a massive archival library." – Jon Toigo
Learning Center
Cloud backup strategy tips: Prepare for two-way traffic
Commvault GO customers talk about cloud backup strategy, including expanding from initial use of the public cloud for data protection only.
Storage disaster recovery plans must account for weather threats
Storage disaster recovery plans should forecast what to do in case of weather-related emergencies, such as hurricanes.
Data protection vendors fight for cloud storage title
While major cloud storage service providers such as Amazon Web Services, Azure and Google are ahead on price, they trail data protection vendors in areas such as disaster recovery.
Five data migration approaches for cloud archiving
Learn five ways to move data to a cloud archive. Data migration approaches include manual migration, seeding and cloud-integrated storage.
When it comes to the role of tape, don't count it out just yet
The role of tape continues to loom large in the storage and archiving strategies of enterprises as they deal with a tsunami of data.
Trending Terms
cloud backup
cloud storage providers
sneakernet
AWS Import/Export
online data backup
tape backup
incremental backup
AWS Snowmobile
Writing for Business
In a hybrid cloud, sensitive data and computing resources may be maintained in two _________ environments.
a. separate
b. seperate
Answer