Jul 3 2019 8:12PM GMT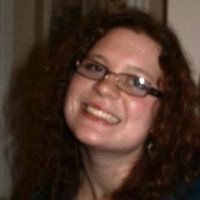 Profile: Kaitlin Herbert
Tags:
Cloud object storage is a decentralized approach to storing digital information in a cloud service provider's data centers. Continued…
Quote of the Day
"Cloud object storage is transitioning from simply a cheap place to store data to include more uses such as governance." – Archana Venkatraman
Learning Center
Cloud data management finding its place as volumes soar sky high
Cloud data management is a key piece of the storage puzzle, with billions of terabytes on the datasphere horizon. There are a number of uses for cloud, but it's not the end-all be-all for data.
5 multi-cloud use cases for better storage
The use of multiple clouds for storage has quickly become mainstream. Check out how multi-cloud use cases help with backup, resiliency, compliance, AI and software development.
Nasuni CEO: Enterprises now think 'cloud first'
Nasuni CEO Paul Flanagan says enterprises are thinking 'cloud first' and storing more data in the cloud, but it still represents only a small fraction of their overall capacity.
Elastifile adds automated tiering to cloud object storage
Cloud file system startup Elastifile launched a 3.0 product update that adds automated tiering capabilities to object storage in private and public clouds and eases application access to object data.
Effective data management to combat the coming data apocalypse
Effective data management is key to ensuring your organization's data is accessible and usable in the future. Our essential guide shows you how data management and storage are evolving to deal with issues surrounding unstructured data, IoT-generated data, cloud storage and tiering.
Trending Terms
network attached storage
storage area network
object ID
cloud storage gateway
cloud storage service
Quiz Yourself
In a hybrid cloud, sensitive data and computing resources may be maintained in two _________ environments.
A. separate
B. seperate
Answer