Aug 20 2019 4:32PM GMT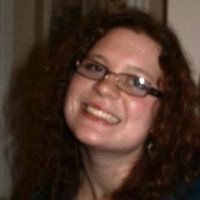 Profile: Kaitlin Herbert
Tags:
The Cloud Native Computing Foundation (CNCF) is an open source software foundation that promotes the adoption of open source software, as well as technologies such as containers, microservices and service mesh. Continued…
Quote of the Day
"At its core, cloud-native means that developers design, develop and deliver a specific application with the scalability and ephemeral nature of the cloud in mind." – Zachary Flower
Learning Center
Test your knowledge of CNCF projects and tools
CNCF projects cover many facets of cloud-native computing, from container orchestration to distributed tracing. Projects regularly transition from sandbox to incubating to graduated. Have you been keeping track? Take this quiz to find out.
Kubernetes storage projects dominate CNCF docket
The CNCF will host a Kubernetes storage project, called Rook, as it kicks off plans to improve the container orchestrator's distributed storage features.
Linux Foundation drives VNF migration to cloud-native functions
At the 2018 Open Networking Summit, The Linux Foundation announced several project updates that are working toward VNF migration to cloud-native network functions. This transition would mean more containers, microservices and cloud environments.
Study tips to ace the CNCF's CKA exam
The CKA exam from the Cloud Native Computing Foundation enables IT admins to prove their expertise with Kubernetes management and orchestration. IT expert Stuart Burns provides tips on what to study and practice for the best chance of success.
Cloud Foundry PaaS undergoes seismic shifts as IT evolves
Cloud Foundry PaaS now accommodates several infrastructure automation technologies not native to the platform. Is it a new beginning, or the beginning of the end?
Trending Terms
Linux Foundation
open source
Google Kubernetes
GitHub
native-cloud application
service mesh
Quiz Yourself
In Kubernetes, a replication controller scales containers horizontally, ensuring there are more or ________ containers to meet the overall application's computing needs.
A. less
B. fewer
Answer