Oct 3 2018 8:05PM GMT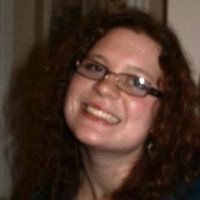 Profile: Kaitlin Herbert
Tags:
Cloud ERP is a type of enterprise resource planning software that is hosted on a third-party cloud computing platform, rather than on premises within an enterprise's own data center. Continued…
Quote of the Day
"Cloud ERP offers organizations an opportunity to redirect their IT resources elsewhere, so they can add more value to other areas." – Michael Guay
Learning Center
The benefits and drawbacks of cloud ERP systems for healthcare
Experts weigh in on cloud ERP systems for healthcare. Learn what they have to say on cloud security, electronic health records, integration and other issues.
Resistance to all-in cloud ERP systems is large
The big vendors would like customers to become users of cloud ERP systems. The reality is that on premises-to-cloud migrations are difficult, and some companies don't want core data in the cloud. Hybrid may be the path of many.
Cloud ERP systems complicate deployment options
Cloud ERP systems may promise easier deployment and management, but organizations need to let business needs — not technology hype cycles — drive the decision whether to embrace the cloud.
How to make the single-tenant vs. multi-tenant cloud ERP choice
For companies moving to cloud ERP, the single-tenant vs. multi-tenant cloud comparison is critical and depends on some key factors. Here's a look at those factors and how to make the decision.
SaaS ERP systems can include hidden costs
While the cloud is touted as a cheaper, more expedient path to ERP, companies need to prepare for surprises when it comes to integration and customization challenges associated with SaaS ERP systems.
Trending Terms
business process management
SAP S/4HANA Cloud
SaaS ERP
inventory management
Infor
enterprise resource planning
Quiz Yourself
An enterprise needs to have an overall plan to protect PII and secure _________ sensitive data.
A. their
B. its
Answer