Apr 19 2017 4:47PM GMT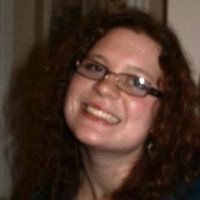 Profile: Kaitlin Herbert
Tags:
A cloud engineer is an IT professional responsible for any technological duties associated with cloud computing, including design, planning, management, maintenance and support. Continued…
Quote of the Day
"A cloud engineer must create an IT environment that can support the scale, flexibility and availability of cloud technologies, while meeting business goals and ensuring governance." – Stephen J. Bigelow
Learning Center
Cloud engineering jobs demand mix of technical, business skills
Cloud engineering jobs demand a mix of soft and technical skills. Find out what experience and education is required to get hired today.
Test your cloud knowledge in this cloud computing quiz
In this cloud computing quiz, find out if your cloud computing skills stack up. How much do you know about the IT functions and programming languages being used in the cloud?
Amazon Cloud Directory adds and removes flexibility
Amazon Cloud Directory adds flexibility and scalability to data management on AWS, but it also increases the potential lock-in on the platform.
Cloud computing careers reshaping IT jobs market
Cloud computing technology has caused a shift in the IT job market. Cloud computing careers include new titles, such as cloud architect.
Five things to know to land a cloud architect job
To land a cloud architect job, IT pros need to take a big-picture approach to the data center, and be up-to-speed on emerging technologies like containers and IoT.
Trending Terms
cloud architect
cloud computing security
Amazon Web Services
DevOps
OpenStack
Writing for Business
"Thanks to all who ensured that the cloud migration went smoothly. There will _______ be a little something extra in your pay envelopes this week," the manager announced.
a. definitely
b. defiantly
c. definately
Answer