Feb 7 2018 7:01PM GMT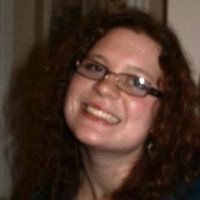 Profile: Kaitlin Herbert
Tags:
A cloud ecosystem is a complex system of interdependent components that all work together to enable cloud services. Continued…
Quote of the Day
"Success in the cloud market depends on a strong partner ecosystem, as long you have a clearly defined value-add." – Jeffrey Kaplan
Learning Center
Cloud computing: Ecosystem challenges and how to navigate them
Cloud computing ecosystem challenges range from finding suitable partners to understanding cloud vendor and ISV technical roadmaps.
Cloud management platforms offer a unified approach to hybrid IT
Cloud management platforms facilitate hybrid and multicloud management with centralized control — but first, look for these four crucial features.
How cloud computing platforms fuel digital transformation
Digital transformation strategies promise to leverage cloud computing platforms, as software developers converge on JavaOne and Oracle OpenWorld.
SaaS ecosystem partners reshape the channel's competitive landscape
Channel firms will see increasing competition from nontraditional players, such as SaaS ecosystem partners and digital marketing agencies, CompTIA said.
How to get started in cloud service company transitions
The cloud computing business model is the latest in a series of daunting transitions for channel partners and one that offers a multidimensional puzzle.
Trending Terms
cloud services
IaaS
Paa
SaaS
business model
FaaS
Writing for Business
In a hybrid cloud, sensitive data and computing resources may be maintained in two _________ environments.
A. separate
B. seperate
Answer