Dec 20 2018 8:03PM GMT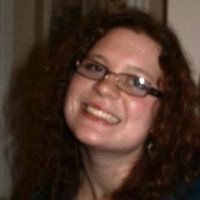 Profile: Kaitlin Herbert
Tags:
Cloud disaster recovery (cloud DR) is a backup and restore strategy that involves storing and maintaining copies of electronic records in a cloud computing environment as a security measure. Continued…
Quote of the Day
"Using multiple clouds in your disaster recovery strategy may be more difficult to implement, but it will also give your cloud plan an added level of reliability." – Brien Posey
Learning Center
Disaster recovery to cloud popular in 2018
Data continued to grow in 2018, along with costs to house that data and the risk of downtime in a disaster scenario. Learn how many companies turned to disaster recovery to cloud as a way to ensure business continuity and save money.
Google Cloud disaster recovery helped save data after Maria
Restaurant chain Grupo Colón Gerena in Puerto Rico uses Scale Computing's HC3 Cloud Unity product for its Google Cloud disaster recovery plan in order to minimize downtime in the face of natural disasters.
Disaster recovery planning tools: Predictive analytics for DR
Want to peer into the future to identify potential threats? These days, there are disaster recovery planning tools available for that. Tap into the power of predictive analytics.
3 common disaster recovery challenges from 2018
In 2018, organizations faced a number of disaster recovery challenges. However, with every challenge comes a lesson. Here are three common DR sore spots and how to confront them in the new year.
Consider multi-cloud disaster recovery for added protection
Is a multiple cloud strategy right for you? With multi-cloud disaster recovery, less is not more. Using multiple clouds can give your organization's data an extra layer of protection in case of a disaster.
Trending Terms
disaster recovery plan
cloud backup
cloud services
DRaaS
online data backup
Storage as a Service
cloud storage SLA
Quiz Yourself
The point of disaster recovery is the same for both large enterprises and _________ need to stay in business.
a. SMBs: They
b. SMBs; they
Answer