Apr 4 2017 3:59PM GMT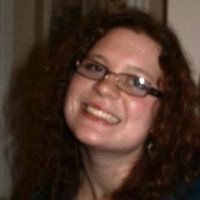 Profile: Kaitlin Herbert
Tags:
Cloud bursting is an application deployment model in which an application normally runs in a private cloud or local data center but can also run in a public cloud when the demand for computing capacity spikes. Continued…
Quote of the Day
"Real-world data changes, and file duplication requires data synchronization before cloud bursting can start." – Jim O'Reilly
Learning Center
Built to burst: Which apps work well in a cloud bursting architecture?
A cloud bursting architecture comes in handy when there is a sudden increase in demand. Still, not every application is built to burst.
The cloud bursting bubble: Still no easy solution to compute spikes
Cloud bursting — the process of bursting in-house workloads to a public cloud — has been an unreachable ideal for all but the largest organizations.
Optimize your cloud bursting architecture through data duplication
A cloud bursting architecture allows you to use public cloud for additional capacity. Optimize performance with data duplication and sharding.
Is a cloud bursting architecture difficult to implement?
While a cloud bursting architecture can offer big benefits to an enterprise, it can also introduce challenges around latency, data and cost.
A cloud bursting architecture is a jump too far for many businesses
There's understandable intrigue in cloud bursting architecture, but many businesses are not compatible with the technology.
Trending Terms
hybrid cloud
burst
private cloud
public cloud
data deduplication
sharding
Writing for Business
In a hybrid cloud, sensitive data and computing resources may be maintained in two _________ environments.
a. separate
b. seperate
Answer