Nov 3 2017 10:21PM GMT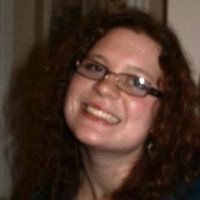 Profile: Kaitlin Herbert
Tags:
Cloud automation is a broad term that refers to the processes and tools an organization uses to reduce the manual efforts associated with provisioning and managing cloud computing workloads.  Continued….
Quote of the Day
"There are two camps of tools for automation and orchestration in cloud: provider-native and third-party. To pick the right one, know your future needs, especially for multicloud." – Alan R. Earls
Learning Center
Compare two types of cloud automation and orchestration tools
Cloud automation and orchestration get complicated, especially with multiple platforms in play. Assess whether native or third-party tools meet your needs.
Brush up your cloud automation and orchestration skills
Cloud automation and orchestration are critical technologies that save IT shops time and money. Use these five tips to implement them correctly.
Streamline cloud operations with Google automation tools
Google automation tools, like Resource Manager and Container Engine, facilitate VM restarts, updates and other tasks. Learn which tool is right for you.
Break down the difference between cloud automation and orchestration
Cloud automation and orchestration are different technologies that depend heavily on each other. Explore their key differences and how they work together.
How DevOps tools can be used to integrate cloud automation
DevOps tools can help with several aspects of cloud automation deployment. Here's a look at the most commonly used tools.
Trending Terms
logical unit number
cloud orchestrator
IT automation
Infrastructure as Code
microservices
DevOps
Writing for Business
In a hybrid cloud, sensitive data and computing resources may be maintained in two _________ environments.
a. separate
b. seperate
Answer