Nov 1 2018 8:18PM GMT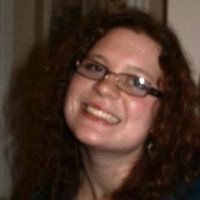 Profile: Kaitlin Herbert
Tags:
Cloud automation is a broad term that refers to the processes and tools an organization uses to reduce the manual efforts associated with provisioning and managing cloud computing workloads. Continued…
Quote of the Day
"Together, cloud automation and orchestration provide more consistent and predicable workflows, something that's especially important in hybrid environments." – Kathleen Casey
Learning Center
Here's what it takes to become a cloud automation engineer
Interested in becoming a cloud automation engineer? The IT role often requires years of experience in both development and operations, using a wide range of tools and platforms. Review the requirements and skill sets that prospective employers look for in a candidate.
Brush up your cloud automation and orchestration skills
Cloud automation and orchestration are critical technologies that save IT shops time and money. Use these five tips to implement them correctly.
Automation poses risk and reward for cloud operations teams
Enterprises increasingly automate cloud computing tasks, such as disaster recovery and resource management. While this shift might worry some IT staff, there are ways cloud operations teams can maintain relevancy.
Embrace automation in a hybrid cloud deployment: Free chapter
A hybrid cloud deployment introduces a lot of IT complexity — but automation, when properly implemented, helps simplify management. Use this free chapter from The Evolution of Cloud Computing by Clive Longbottom to keep your hybrid environment running smoothly.
Compare two types of cloud automation and orchestration tools
Cloud automation and orchestration get complicated, especially with multiple platforms in play. Assess whether native or third-party tools meet your needs.
Trending Terms
cloud orchestration
infrastructure as code
microservices
Chef
application portfolio management
IT automation
Quiz Yourself
Brokers must work closely with cloud providers, while also _________ their services to appeal to customers.
A. distinguishing
B. differentiating
Answer