Dec 11 2017 2:12AM GMT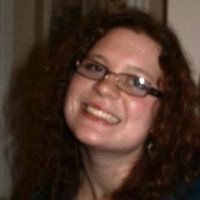 Profile: Kaitlin Herbert
Tags:
Cloud application performance management (CAPM or cloud APM) is the process of monitoring resources that support application program performance in private and hybrid cloud environments. Continued…
Quote of the Day
"While it's still early days for adoption, IT pros say AI-powered cloud management tools reduce a lot of the grunt work associated with performance and root-cause analysis." – Kristin Knapp
Learning Center
With AI-based cloud management tools, context is king
Compared to more traditional third-party cloud management tools, AI-based systems deliver more context and greater granularity to operations teams.
What you need to know about application performance monitoring tools
Using application performance monitoring tools is an objective for many IT network managers who want to keep users satisfied with their apps and give them a positive experience.
Cloud performance monitoring tools eliminate IT's blind spot
Public cloud performance monitoring can be more difficult than on-premises IT monitoring, but management tools can help reduce the complexity and increase visibility.
IT pros seek better methods to manage application performance
Increasingly mobile and complex networks mean IT departments have to better manage application performance.
Use every available tool for cloud application monitoring
To overcome the challenges of cloud application monitoring, IT teams must grill vendors on tool options and think outside the data center box.
Trending Terms
hybrid cloud
private cloud
cloud services
intelligent agent
response time
correlation engine
Writing for Business
In a hybrid cloud, sensitive data and computing resources may be maintained in two _________ environments.
a. separate
b. seperate
Answer