Jun 25 2018 8:45PM GMT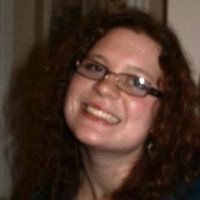 Profile: Kaitlin Herbert
Tags:
Cloud application performance management (CAPM) is the process of monitoring user experience (UX) for application programs that are running in private and hybrid cloud environments. Continued…
Quote of the Day
"Quality control testing is critical to guaranteeing that cloud applications can meet performance requirements as they span on- and off-premises environments." – Kenneth Milberg
Learning Center
ThousandEyes launches cloud performance monitoring tools
ThousandEyes has unveiled cloud performance monitoring tools. The latest offering provides critical metrics for applications running in multi-cloud environments.
Cloud application performance hinges on a solid testing plan
With the underlying hardware out of their reach, dev teams face a challenge when it comes to ensuring cloud application performance. Learn how quality control testing and related tools can help.
Manage private cloud performance and troubleshoot issues
There are countless issues that can cause private cloud performance problems. These issues range from resource contention to architectural flaws to misconfigurations. The key to coping with all of them is to use management software that is built for private cloud monitoring.
Five critical tests for cloud application performance, security
To ensure optimal cloud application performance and security, development teams must conduct regular tests around load, latency, user experience and more.
Master application scalability in cloud computing alongside devs
Application scalability should be addressed in development, which means operations admins need to step up to the table and work together — before it's too late.
Trending Terms
private cloud
cloud services
hybrid cloud
intelligent agent
correlation engine
multi-cloud strategy
Writing for Business
Read the FAQ to get the ______ on open source cloud computing.
a. low down
b. lowdown
c. low-down
Answer