Jul 9 2019 4:02PM GMT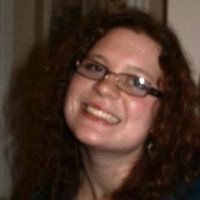 Profile: Kaitlin Herbert
Tags:
A cloud access security broker (CASB) is a software tool or service that sits between an organization's on-premises infrastructure and a cloud provider's infrastructure. Continued…
Quote of the Day
"While a cloud access security broker is certainly one of the more useful products available to help achieve a cyber-resilient organization, it's of limited use without a team capable of understanding these use cases and responding to alerts generated by the system." – Rob Shapland
Learning Center
Incident response tools: How, when and why to use them
There are several categories of dedicated incident response tools — including vulnerability management, SIEM, network traffic analysis and data loss prevention — that can provide information and analysis and create reports to help organizations prevent and respond appropriately to security attacks.
How cloud access security brokers have evolved
Cloud access security brokers made a big splash when they first entered the industry, but where are they now? Here's a look at where they stand.
The CASB market is (nearly) gone but not forgotten
A series of acquisitions have drastically reduced the number of stand-alone cloud access security brokers and reshaped the CASB market for years to come.
CASB market poised for channel growth
The CASB market, while nascent, is opening up a significant opportunity for channel firms to address clients' security concerns.
The pros and cons of proxy-based security in the cloud
Microsoft addressed the issue of proxy-based security for Office 365 and the associated benefits and drawbacks. Learn what Microsoft recommended and why.
Trending Terms
cloud service provider
access control
shadow IT
CipherCloud
cloud encryption
CAIQ
Quiz Yourself
Brokers must work closely with cloud providers, while also _________ their services to appeal to customers.
A. distinguishing
B. differentiating
Answer