Oct 25 2017 6:57PM GMT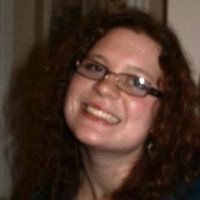 Profile: Kaitlin Herbert
Tags:
A clinical trial, also known as a clinical research study, is a protocol for evaluating the effects of experimental medical or behavioral interventions on health outcomes. Continued…
Quote of the Day
"Pharmacovigilance software analytics systems have become increasingly important in light of tighter regulation of the life sciences industry — and incidents such as a recent French clinical trial in which a person died and five were hospitalized." – Shaun Sutner
Learning Center
Remote patient monitoring changes clinical trials
Clinical research organizations running drug trials can cut their budgets and collect more data by deploying remote patient monitoring technology.
Clinical trials, collaboration drive life sciences opportunities
The life sciences market is growing, with clinical trials information management being a key driver. But the market contains some cultural challenges for solution providers.
Pharmacovigilance software helps detect lethal drug trial errors
Using pharmacovigilance software systems, pharma companies and healthcare providers can better prevent lethal medication-related errors, expert says.
Ongoing clinical studies show new value for patient social networks
Will proactive participants in patient social networks lead clinical trials? See how two studies point pave the way for future possibilities.
EHR adoption may not support clinical studies as proponents hope
Proponents of EHR adoption often talk about how the technology will support clinical trials by making it easier to recruit patients and get them signed up for appropriate studies.
Trending Terms
data anonymization
personally identifiable information
NIH
clinical documentation
clinical decision support system
remote patient monitoring
Writing for Business
The FDA reclassified sutures as Class II medical devices in the early ______.
a. 1990's
b. 1990s
Answer