Dec 6 2018 7:37PM GMT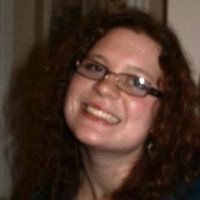 Profile: Kaitlin Herbert
Tags:
Citizen development is a low code approach to software development that allows people to create software programs without needing to know anything about programming languages or how to write code. Continued…
Quote of the Day
"Low-code development platforms provide opportunities to citizen developers, and that alone can initiate friction between citizen developers and experienced developers." – Erica Mixon
Learning Center
Low-code development platforms bring speed, friction
Low-code development platforms such as OutSystems can increase the speed of the mobile app dev process. But they also introduce the concept of citizen development, which can come at a cost.
Pros and cons of a low-code platform for mobile
A low-code platform is like a double-edged sword; it makes mobile app development easy — but it also makes development accessible to non-developers. Explore the advantages and challenges of this emerging development trend.
Why the citizen developer trend is bugging infosec teams
The citizen developer is leveraging automated development tools to build applications, but it may be introducing security risks, as well.Low-code platforms are more useful than you think
Low-code platforms are more useful than you think
Low-code platforms enable both professional developers and non-programmers to build applications without having to do any coding. However, many developers avoid using them because of perceived (or in some cases, actual) limitations.
Open source low-code platforms extend app dev capabilities
Low-code platforms are attractive to enterprises because of the limited amount of developer expertise necessary to create an app. While there are propriety products available, open source offerings, such as Skyve, VisionX and Rintagi, can save users from vendor lock-in.
Trending Terms
low-code/no-code development platform
iterative development
development environment
NoOps
build your own app
integrated development environment
Quiz Yourself
It's typically difficult to _______ programmers to document their code, even though it makes it easier to work with in the future.
a. convince
b. persuade
Answer