Feb 13 2017 4:39PM GMT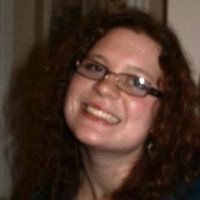 Profile: Kaitlin Herbert
Tags:
The CISO (chief information security officer) is a senior-level executive responsible for developing and implementing an information security program, which includes procedures and policies designed to protect enterprise communications, systems and assets from both internal and external threats. Continued…
Quote of the Day
"I think it's important for the new administration to challenge the way things have been done. Still, it's equally important at least to consider the advice from those who have spent time on the frontlines." – Steven Chabinsky
Learning Center
Trump tells White House cybersecurity officer, 'You're fired'
President Trump has reportedly fired the White House CISO, who is the cybersecurity officer in charge of preventing staff from being hacked.
Role of CISO: FICO enlists CISO in security product management
In her role of CISO at FICO, Vickie Miller spent years looking at screens as the head of its information security program. Now she is helping with services.
CISO job description: Business function more than IT
The CISO job description is always up for debate. Is it moving beyond IT to influence broader security and risk management initiatives?
How do chief data officers affect the role of the CISO?
As chief data officers become more prevalent in organizations, other c-level roles are likely to change. Here's what you need to know about CDOs.
What should candidates expect in interviews for CISO jobs?
Candidates preparing to interview for CISO jobs can expect to be asked certain questions. Here's what they should be ready to answer.
Trending Terms
operational risk
security awareness training
Jericho Forum
security event
CSIRT
Writing for Business
Today's CISO needs interpersonal skills in order to _________ others in the boardroom to support their cybersecurity vision.
A. convince
B. persuade
Answer