Jul 2 2018 3:57AM GMT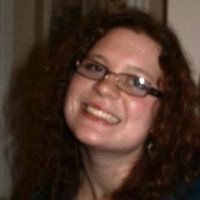 Profile: Kaitlin Herbert
Tags:
The CISO (chief information security officer) is a senior-level executive responsible for developing and implementing an information security program, which includes procedures and policies designed to protect enterprise communications, systems and assets from both internal and external threats. Continued…
Quote of the Day
"Security professionals are feeling the effects of today's fast pace of change as they contend with constantly evolving privacy and security regulations, technologies and business strategies." – Mary K. Pratt
Learning Center
Herjavec: Cybersecurity investment now a priority for CEOs, boards
Looming regulations, changing consumer expectations and expanding threats are forcing company leaders to pay closer attention to data protection. Robert Herjavec, CEO of the Herjavec Group and star of NBC's 'Shark Tank,' explains how the trends have changed the C-suite's view of cybersecurity investment.
Accenture's Tammy Moskites explains how the CISO position is changing
Speaking at RSA Conference 2018, Accenture's Tammy Moskites discussed her views on how the CISO position is changing and the continuing challenges CISOs face.
Identify gaps in cybersecurity processes to reduce organizational risk
Cyberthreats continue to plague modern organizations, but identifying and mitigating gaps in data protection processes can go a long way to reducing organizational risk. Learn expert advice about how to close those gaps in this feature.
CISO survey paints a grim picture: Weak staff, breach fears
A CISO survey shows 67% of respondents are worried that their company is more likely to suffer a data breach or cyberattack this year.
CISO soft skills in demand as position evolves into leadership role
In this Q&A, hear from cybersecurity industry veteran Joan Pepin why CISO soft skills have become essential as security executives are increasingly asked to take on leadership roles.
Trending Terms
security event
operational risk
security awareness training
data privacy
CSIRT
ISACA
Writing for Business
Today's CISO needs interpersonal skills in order to _________ others in the boardroom to support their cybersecurity vision.
A. convince
B. persuade
Answer