May 24 2017 7:37PM GMT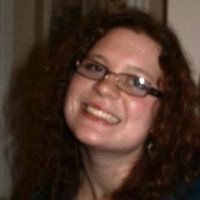 Profile: Kaitlin Herbert
Tags:
Churn rate is a measure of the number of customers or employees who leave a company during a given period. It can also refer to the amount of revenue lost as a result of the departures. Continued…
Quote of the Day
"Turnover is a reality in any organization, so it's wise to have a pipeline for new talent coming into the organization." – Ernie Hayden
Learning Center
Corporate wellness software can help employers reduce turnover
Wellness programs are integral to employee engagement and retention, according to data from a corporate wellness software vendor.
The link between employee engagement and customer experience
Some experts argue that the secret to a good customer experience is engaged employees, and that principle goes beyond contact centers to the company at large.
Don't let false assumptions drive your customer communication strategy
Companies often assume they know their customer base and dial in customer communications. Here are three tactics to ensure your communication strategy is on target.
Effectively use surveys to measure and increase employee engagement
Learn how one HR executive partnered with a survey provider to measure his organization's employee engagement and analyzed it against benchmarks.
Marketing company uses in-database analytics to fight customer churn
Trident Marketing employed an IBM Netezza in-database analytics data warehousing appliance and Fuzzy Logix libraries to beat customer churn.
Trending Terms
customer satisfaction
predictive technology
employee churn
leaky bucket
monthly recurring revenue
Writing for Business
The amount money a customer invests in a service can reduce a company's churn rate and increase the chances they'll stick with around for the long ______.
A. haul
B. hall
Answer