Apr 3 2017 2:10AM GMT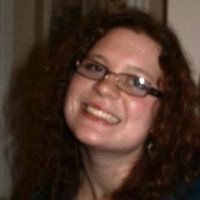 Profile: Kaitlin Herbert
Tags:
A Chief Security Officer (CSO) is the employee responsible for the physical security of a company, including its communication and business systems. Continued…
Quote of the Day
"If an organization ignores the physical layer of its network for the security assessment, it will face some challenges that could be easily avoided." – Ernie Hayden
Learning Center
Why physical network security is a necessity for enterprises
Physical network security is easy to overlook, but it's critical for the safety of organizations. Expert Ernie Hayden explains why.
Aflac CISO Tim Callahan on global security, risk management
With today's cyberthreats, the Aflac CISO says security officers have to know more about intelligence and working with government and private industry.
An IT security strategy guide for CIOs
The only thing that separates your organization from the dangerous cyberthreat landscape is an effective IT security strategy. In this Essential Guide, get best practices for combating cyberthreats and crafting your IT security roadmap.
Identifying the warning signs of network intrusions
The signs of network intrusions are difficult to determine, but here's some expert advice on how to recognize the warning signs.
Data center physical security gets a tougher look
Data center physical security is increasingly a topic that is getting a closer look, with tough questions, from organizations seeking colocation space.
Trending Terms
disaster recovery plan
CISO
information security
intrusion detection
physical security
Writing for Business
The number of security holes found during the penetration test left _________ shaken.
a. the CSO and me
b. the CSO and I
c. the CSO and myself
Answer