Jul 27 2017 7:51PM GMT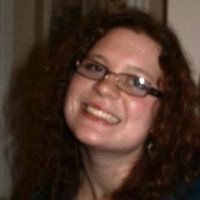 Profile: Kaitlin Herbert
Tags:
A chief data officer is a C-level corporate executive who is responsible for an organization's data governance. Continued…
Quote of the Day
"In many organizations, chief data officer jobs that were centered on defense against risk are giving way to ones emphasizing innovation. To do so, CDOs must nurture a data culture." – Jack Vaughan
Learning Center
Chief data officer jobs call for nurturing data ethos in companies
Chief data officer jobs will focus more on innovation within a data-driven enterprise, according to panelists at an MIT data symposium.
Gartner: Chief data officer role continues to grow
New research from Gartner shines a light on how the chief data officer role continues to evolve.
Will the role of the chief data officer eclipse that of the CIO?
The role of the chief data officer (CDO) could become a strategic player for the business: The Data Mill reports from the MIT Chief Data Officer and Information Quality Symposium.
Chief data officer job description requires a proper fit
The chief data officer job description is long and involved. Read about how several CDOs are keeping up with the demands of the position and balancing its challenges and rewards.
Four data management conferences on big data, governance and more
Thinking of signing up for some data management conferences? Here's a quick rundown of four events focused on topics such as big data and data governance.
Trending Terms
C-level
data governance
data-driven decision management
compliance burden
CIO
data literacy
Writing for Business
The manager who reviewed the proposals found that the quality of the proposals ______ generally good, but several failed to address compliance burdens in an adequate manner.
a. were
b. was
Answer