Feb 16 2017 8:57PM GMT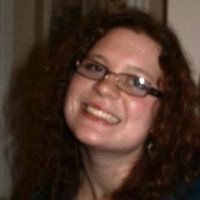 Profile: Kaitlin Herbert
Tags:
ChatOps is the use of chat clients, chatbots and real-time communication tools to facilitate how software development and operation tasks are communicated and executed. Continued…
Quote of the Day
"ChatOps tools are becoming systems of record for IT operations in mainstream organizations, particularly in distributed workforces." – Beth Pariseau
Learning Center
I'm a software tester — where can I find a primer on DevOps basics?
It's easy to see why testers might need a primer on DevOps basics. Expert Gerie Owen has guidance on navigating the new and complicated DevOps arena.
ChatOps is a new software testing strategy for DevOps teams
Take advantage of a new software testing strategy and get involved in ChatOps — a group of people and tech focused on solving production problems.
Using ChatOps to streamline DevOps workflow
ChatOps, a practice that focuses on conversation-driven development, has proved invaluable to DevOps by improving workflow and documentation, as well as increasing transparency.
ChatOps tools the new interface of IT operations
From notification tools to chatbots capable of executing commands, ChatOps offers a centralized, documented, flexible way for IT teams to work together.
ChatOps puts code execution into the conversation
ChatOps brings the configuration and change management visibility of DevOps right into IT communication channels. Tools are ready to integrate ChatOps into your data center.
Trending Terms
DevOps
GitHub
chatterbot
collaboration platform
social coding
Slack software
Writing for Business
Management chose Slack to encourage communication ________ the company's marketing team and its sales team.
A. between
B. among
Answer