Jan 3 2019 7:04PM GMT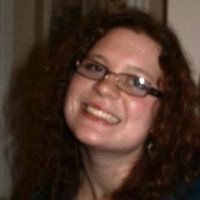 Profile: Kaitlin Herbert
Tags:
A chatbot (sometimes referred to as a chatterbot) is programming that simulates the conversation or "chatter" of a human being through text or voice interactions. Continued…
Quote of the Day
"While 2018 was the year of chatbot adoption in customer service, 2019 will see the absolute dominance of the chatbot across most customer interactions for consumer-oriented companies." – Kathleen Walch
Learning Center
AI in 2019 will be all about bots and pre-trained models
Virtual assistants, chatbots, pre-trained models, ethics and broader adoption will be some of the major trends to watch in the world of AI in 2019.
What's the difference between chatbots and virtual assistants?
When it comes to the difference between chatbots and virtual assistants, Forrester's Thomas Husson said one is close to a 'dynamic FAQ' and the other is more of a third-party aggregator. Can you guess which is which?
Understand chatbot use cases and features for business
Chatbot use cases are becoming more viable in the enterprise. Learn how these bots work and their pros and cons for business use.
HR automation tops 2019's six big trends
HR automation will likely be a major trend for HR pros in 2019. Two things are driving interest: Declining prices of automation tools and improving technology. But how the technology will impact HR jobs is still a question mark.
Customer data to play important role in CX software in 2019
In 2019, AI will improve CX software and annoy users and customers, while customer data and product integration will be more important than ever, according to analysts. Users could find applications that work better for them as data continues to integrate easier.
Trending Terms
Turing test
machine learning
engine
voice recognition
virtual assistant
conversational user interface
ChatOps
Quiz Yourself
Bad customer service news spreads like wildfire on Twitter. The wise company deals with customer complaints in an __________ manner.
a. empathic
b. empathetic
Answer