Mar 29 2017 3:53PM GMT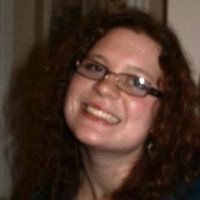 Profile: Kaitlin Herbert
Tags:
A certificate authority (CA) is a trusted entity that issues electronic documents that verify a digital entity's identity on the Internet. Continued…
Quote of the Day
"Organizations that choose to operate their own certificate authority need to put in place physical as well as logical security controls to ensure the security and integrity of their root signing keys and certificates." – Michael Cobb
Learning Center
Google considers options on Symantec certificate authority 'failures'
Symantec certificate authority offers excuses in an attempt to fend off consequences for CA improprieties set to be imposed by Google's Chromium team.
Google creates its own root certificate authority
Google launched its own root certificate authority but it is unclear if it will issue certificates only for Alphabet companies or third parties as well.
Trusted? Certificate authority risks and how to manage them
Can that CA be trusted? Certificate authority risks are many, but since there's no avoiding SSL and TLS, at least for now. Here's how to increase CA security.
IT pros don't get cybersecurity risks around certificate authorities
Venafi believes a Black Hat survey that shows low understanding of certificate authorities could mean cybersecurity risks in the future.
Will Certificate Transparency solve certificate authority trust issues?
Issues involving certificate authority trust and certificate abuse are nothing new. Learn how Google's Certificate Transparency proposal aims to detect and address these problems.
Trending Terms
digital certificate
PKI
virtual private network
man-in-the-middle attack
registration authority
Writing for Business
Ideally, digital certificates are ________ compatible with older browsers and operating systems, a concept known as ubiquity.
A. backwards
B. backward
Answer