Nov 12 2018 6:22PM GMT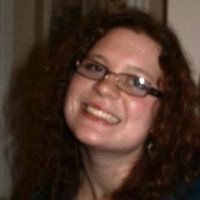 Profile: Kaitlin Herbert
Tags:
A center of excellence (CoE) is a team of skilled knowledge workers whose mission is to provide the organization they work for with best practices around a particular area of interest. Continued…
Quote of the Day
"The center of excellence is more than just an idea: It should have well-defined roles, responsibilities, authority and supporting business processes." – Eric Kimberling
Learning Center
Data literacy training offerings key to BI vendors
Data literacy training, or training on how to understand and use data, is something that both BI vendors Qlik and Tableau agree is important in today's world.
Artificial intelligence center of excellence emerges as best practice
The dust is not close to settling on how to apply AI in the enterprise. One way for enterprises to formulate an AI strategy is to establish an artificial intelligence center of excellence. But CIOs should be careful to tailor the CoE to the business appetite and need for AI.
Maximize the ROI of ERP projects with an ERP center of excellence
Learn the benefits of establishing an ERP center of excellence from a consultant who helps organizations get the most from their ERP projects.
RPA trends: Adoption at scale calls for governance, change management
The top RPA trends in automation deployment include a need for governance, change management and business-technology cooperation. Find out more in our overview of the recent UiPath Forward robotic process automation event.
RPA tools lead to better customer service: Three case studies
RPA tools promise to automate repetitive, manual tasks to free up workers to focus on bigger and better business goals. Here's how three companies and their workers fared after deploying robotic process automation.
Trending Terms
big data analytics
operational excellence
Campbell's Law
key performance indicators
continuous improvement
skunk works project
Six Sigma
Quiz Yourself
An executive can _______ a business intelligence dashboard to get an up-to-the moment snapshot of how some element of the business is performing.
a. use
b. utilize
Answer