May 22 2018 7:26PM GMT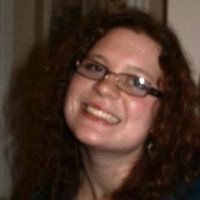 Profile: Kaitlin Herbert
Tags:
A CDN (content delivery network), also called a content distribution network, is a group of geographically distributed and interconnected servers that provide cached internet content from a network location closest to a user to accelerate its delivery. Continued…
Quote of the Day
"It's doubtful streaming video would be practical today without CDNs, and the same is likely true for future applications, especially IoT, that require quick analysis and response to events." – Tom Nolle
Learning Center
What is CDN technology, and who are the current CDN providers?
This tutorial on content delivery networks looks at the advantages of CDN technology for the enterprise and the growing number of services offered by CDN providers.
New CDN services give providers an edge in WAN marketplace
The CDN services market is expected to experience high growth in the next five years, as enterprises move more workloads in the public cloud, where new CDN optimization and security services will target web performance and security at the network edge.
Future internet infrastructure to utilize fiber, edge hosting, CDNs
In the future internet infrastructure, fiber deployment, edge hosting and CDNs could have a radically different mix.
Growing CDN services market changes to meet cloud needs
Enterprise cloud and application development are driving demands for expanded CDN services, including security and access to APIs, to help push network performance and scalability.
CDN providers comparison: Highlighting vendors' focus
Content delivery networks used to just be for accelerating website performance, but now, CDN providers are offering more services as competition heats up. This CDN providers comparison highlights what you need to know.
Trending Terms
point-of-presence
load balancing
solid-state drive
dynamic and static
over-the-top
content delivery
Writing for Business
The survey results taught us that one in three network administrators ____ interested in learning more about software-defined networking.
A. was
B. were
Answer