Aug 30 2017 9:03PM GMT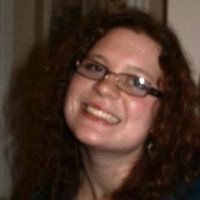 Profile: Kaitlin Herbert
Tags:
A capital expenditure (Capex) is money invested by a company to acquire or upgrade fixed, physical, non-consumable assets, such as a building, a computer or a new business. Continued…
Quote of the Day
"In the simplest sense, capital expenditures are single payments in exchange for goods or services, while operational expenditures are ongoing expenses paid to maintain a service." – Meredith Courtemanche
Learning Center
Capital budgeting software helps manage complex investments
Read how capital budgeting software can help you plan and maintain assets, invest in new assets and get Capex under control.
Define CapEx and OpEx as making sense of dollars
Reframe the OpEx versus CapEx debate to understand how CapEx and OpEx best work together. Not every IT service is best served in data centers, and not everything is easier in cloud.
Determine IT operating costs to show the value of cloud migration
A cloud migration plan requires that admins calculate IT operating costs. Opex isn't as stable a figure as Capex, but it's more comprehensive for the cloud.
A CTO's IT spending strategy for a fast-growing platform startup
Brian Morgan, CTO at fast-growing platform startup, Catalant, says his IT spending strategy is built on AWS, open source software — and business goals.
ROI template helps calculate UCaaS costs, benefits
Total cost of ownership is just one component of a UCaaS ROI template. Companies should also calculate the positive impact to business processes.
Trending Terms
Opex
ROI
enterprise asset management
cost management
capacity planning
business impact analysis
Quiz Yourself
In the general ledger, accounts _______ shows money owed to a business by customers who have made purchases on credit.
a. payable
b. receivable
Answer