Feb 10 2017 8:24PM GMT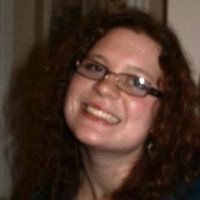 Profile: Kaitlin Herbert
Tags:
Candidate relationship management is a systematic approach to proactively building, filling and maintaining a company's talent pipeline for just-in-time recruiting. Continued…
Quote of the Day
"Features to watch for when vetting candidate relationship management systems include solid user manuals and support, robust reporting and follow-up functionality — the ability to see when a person was last contacted." – Derina Adamczak
Learning Center
How HR can improve the candidate experience in recruitment
The candidate experience in recruitment is an HR trend that has larger implications for the company. Here's what it is and how to improve it.
Candidate relationship management tech fills recruitment black hole
Learn how recruitment leaders at General Electric and CH2M Hill engage passive candidates through candidate relationship management technology.
Find, keep and grow IT talent
IT specialists with well-rounded expertise in emerging technologies are vital to any business. How do you get recruitment right?
How HR can use CRM as a model for workforce analytics
Read why one expert thinks CRM practices like sentiment analysis and marketing automation can help HR steer a course for workforce analytics.
The four pillars of talent management systems: A solid HR foundation
Discover the four components, or 'pillars,' of talent management systems: recruiting, performance management, corporate learning and compensation management.
Trending Terms
talent pipeline
talent management software
candidate experience
passive candidate
e-recruiting
Writing for Business
Since a candidate relationship management system is flexible, there are better tools for _________ communication and a lot of ways to segment candidates.
A. long-term
B. long term
Answer