Sep 26 2017 9:40PM GMT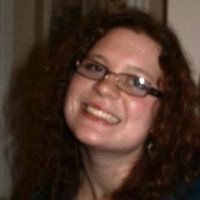 Profile: Kaitlin Herbert
Tags:
CALMS is a conceptual framework for the integration of development and operations (DevOps) teams, functions and systems within an organization. Continued…
Quote of the Day
"DevOps IT delivery requires a lot of up-front investment and time. It's a difficult project for even the most committed IT organizations." – John Treadway
Learning Center
Windows Server 2016 changes prompt a new look at management
Some server admins prefer traditional GUI management, but certain Windows Server 2016 changes steer users toward automation — and the cloud.
Bad DevOps leads to developer burnout, survey finds
DevOps' idealistic goals of eliminating silos, increasing collaboration and cutting down on delivery time collide with developer burnout, survey finds.
Infographic: Critical components of DevOps success
Many IT shops believe DevOps is critical to meeting business demands, but research shows the components of DevOps success are not well understood.
Use these DevOps examples to reimagine an IT organization
Follow along as real enterprises share real DevOps examples: What worked, what didn't and what you need to do it yourself.
Recent trends in cloud computing fuel the need for DevOps methods
Recent trends in cloud computing, such as serverless, microservices and function as a service, stress the need for DevOps methods in the enterprise.
Trending Terms
DevOps
corporate culture
IT automation
lean management
ITSM
ITIL v3
Quiz Yourself
Quality ________ ensures that a product or service meets specified requirements before work is complete, as opposed to afterward.
a. assurance
b. control
Answer