Nov 7 2017 8:50PM GMT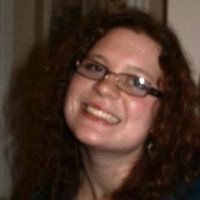 Profile: Kaitlin Herbert
Tags:
A business continuity plan (BCP) is a document that consists of the critical information an organization needs to continue operating during an unplanned event. Continued…
Quote of the Day
"To get the most out of your business continuity plan, you should integrate its upkeep into your daily operations and activities." – Paul Kirvan
Learning Center
Sample business continuity plan template for small businesses
Are you lacking a business continuity plan or aren't sure where to start? Download our free sample business continuity plan template for small businesses.
Business continuity planning steps to keep your organization running
These 11 business continuity planning steps provide a comprehensive look at what you need to ensure continual operation during an incident.
Disaster recovery and business continuity plans require updating
It's not necessary to update disaster recovery and business continuity plans all at once, but it is crucial to review them regularly.
How does business resilience differ from business continuity?
Business resilience has become a prominent element of disaster recovery, but the strategy can't work without a business continuity plan.
Essential guide to business continuity and disaster recovery plans
Every year, our readers report a lack of confidence in their disaster recovery plan. If you are in that boat, this collection of our best BC/DR content can help.
Trending Terms
risk management
business impact analysis
disaster recovery plan
business continuity software
business continuity management
emergency management plan
Writing for Business
A business continuity plan ______ a number of activities that business continuity software systems can help facilitate and organize.
a. comprise
b. compose
Answer