Jan 2 2019 7:01PM GMT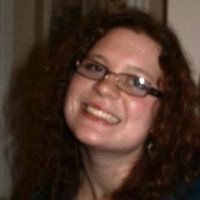 Profile: Kaitlin Herbert
Tags:
Business continuity (BC) and disaster recovery (DR) are closely related practices that support an organization's ability to remain operational after an adverse event. Continued…
Quote of the Day
"As you build, review, update and test your BC/DR strategy, have a fallback plan just in case all hell breaks loose. Doing so will speed up the process of recovery, ensuring your ability to get the business up and operational, even in the worst of circumstances." – Nick Cavalancia
Learning Center
Focus more on disaster recovery strategy in 2019
Innovation in DR was prominent in 2019, but when it comes to disaster recovery strategy, many organizations are still found wanting. Here are four areas to focus on to improve your organization's DR planning and strategizing.
Disaster recovery plans, continuity take center stage in 2018
Crafting complex disaster recovery plans was key in 2018, whether the concern was downtime or security. See which expert tips caught the most reader attention in this end-of-year roundup.
The top 5 data storage questions we answered in 2018
Among the complex topics covered in 2018, popular data storage questions topping reader minds were the nuances of storage basics and the differences between old and new technologies.
What to do when a BC/DR plan goes awry
Preparing for the worst with a BC/DR plan may involve being prepared for it to fail. Here's how to prioritize, strategize and get moving after a disaster.
Ten business continuity risks to monitor in 2018
According to the Horizon Scan Report 2018 from the Business Continuity Institute, the most prevalent modern business continuity risks include cyberattacks, inclement weather and IT outages.
Trending Terms
risk management
business impact analysis
business continuity plan
disaster recovery plan
change management
DRaaS
Quiz Yourself
A business continuity plan ______ a number of activities that business continuity software systems can help facilitate and organize.
A. comprise
B. compose
Answer