Jul 10 2019 3:59PM GMT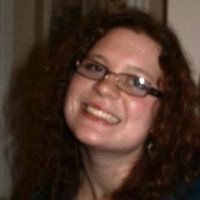 Profile: Kaitlin Herbert
Tags:
Business analytics (BA) is the iterative, methodical exploration of an organization's data, with an emphasis on statistical analysis. Continued…
Quote of the Day
"Companies often report the highest analytics success when blending teams, so data scientists working alongside business analysts can produce operational benefits." – Ed Burns
Learning Center
Guide to telling stories with data: How to share analytics insights
Using data visualizations to convey information can be a challenge. Learn more about telling stories with data in this guide to effective data storytelling.
Data scientist vs. business analyst: What's the difference?
Many people confuse data scientists with business analysts, but the roles are distinct. One career expert explains data scientist vs. business analyst roles, how they are similar and where they differ.
The direction of business intelligence is changing to forward
As business intelligence is changing quickly, one of the key trends will be the ability for BI platforms to look forward and be predictive, rather than just detail what has already taken place.
Building leaner, meaner BI data sources
Now that business intelligence has broken free from traditional data warehousing, the data that feeds it has taken center stage. In this tip, get advice for building better BI data sources and getting the most out of BI analysis and reporting.
Make better business decisions with financial analytics
Your organization can take advantage of financial analytics to predict the future, make better business decisions and automate data reporting. Not only that, but by using predictive and advanced analytics tools, you can improve the overall performance of your finance department.
Trending Terms
business intelligence
statistical analysis
predictive analytics
descriptive analytics
prescriptive analytics
data scientist
data artist
Quiz Yourself
The use of a spreadsheet when a data warehouse was required created a situation _______ effective analysis was impossible.
a. where
b. in which
Answer