Dec 11 2018 7:38PM GMT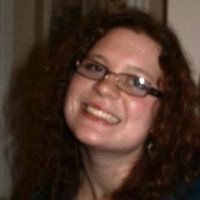 Profile: Kaitlin Herbert
Tags:
Burnout is persistent physical, mental or emotional exhaustion caused by long-term stress, usually as a result of excessive workplace and/or personal responsibilities. Continued…
Quote of the Day
"Beyond staffing issues, work politics, bad managers and other personnel issues, some technical practices can help administrators avoid IT burnout by reducing the stress associated with a heavy workload." – Adam Fowler
Learning Center
Ways administrators can avoid IT burnout
IT burnout is a serious issue in the tech community that administrators can ward off by finding new ways to improve job satisfaction and overall mental health.
Developer burnout is the symptom, Undercapitalization the disease
It's a fact: Undercapitalization causes developer burnout. Unfortunately, vacation and automation aren't the cure. In fact, there's no easy fix.
Physician burnout targeted by health IT, wellness vendors
Physician burnout in healthcare is being targeted in the industry by such health IT stars as Jonathan Bush of AthenaHealth Inc. and by wellness technology vendors. In addition to EHR and government reporting mandates, rapid industry consolidation and loss of physician autonomy are seen as root causes.
Infosec mental health support and awareness hits Black Hat 2018
Talks about depression, burnout and PTSD at Black Hat 2018 helped to bring attention to infosec mental health issues that may not have the awareness they deserve.
Cybersecurity professionals: Lack of training leaves skills behind
A recent study examining cybersecurity professionals' roles demonstrates the importance of regular training for existing staff and the need to keep their job skills current.
Trending Terms
employee engagement
corporate culture
work-life balance
micromanagement
mindfulness training
employee advocacy
Quiz Yourself
The CEO sighed and shook her head. "Your whole department only brought in three new accounts last month. I need you guys to be __________."
a. rainmakers
b. purple squirrels
Answer