Jan 31 2017 2:26PM GMT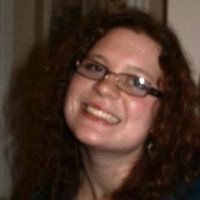 Profile: Kaitlin Herbert
Tags:
Building information modeling (BIM) is an approach to design engineering that combines traditional computer aided design (CAD) with 3D modeling. BIM software integrates visual information with data about specifications, materials, functionality and maintenance to provide all project participants with a unified view of the project and all its components. Continued…
Quote of the Day
"It's critical that designers can adopt a BIM approach where all the key stakeholders in a build can collaborate efficiently and effectively during the design phase." – Jukka Nyman
Learning Center
How building information modelling is changing the construction industry
The Cabinet Office's Government Construction Strategy says that by 2016, "collaborative 3D building information modelling will be required on all government projects". What is BIM and how should it be done?
Sustainability technology solutions: Green ERP, building modeling
Solution providers that are interested in the sustainability technology sector are finding good potential around green ERP technology and business modeling consulting.
Plumbing goes digital — smart cities need BIM
Progman is a provider of Mechanical, Electrical and Plumbing (MEP) design software used in Building Information Modeling (BIM) from Turku in Finland.
Virtual reality comes of age in manufacturing
Will there be virtual reality headsets in the living room by the end of 2015? Perhaps not, but Ford and BAE Systems are putting virtual reality to work.
Combining DCIM and BIM tools for effective datacenter management
If datacenter IT equipment and datacenter building was combined, building and cooling could be tailored to increase efficiency.
Trending Terms
CAD
3D modeling
digital manufacturing
home building software
metadata
Writing for Business
BIM can create multiple performance ________ that incorporate energy performance, social impact and environmental performance into a project's framework.
A. analyses
B. analysis
Answer