Feb 14 2018 9:21PM GMT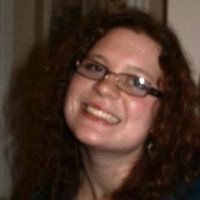 Profile: Kaitlin Herbert
Tags:
Buffer overflow is an attack vector that can be exploited by sending more data to a fixed length block of memory (buffer) than the fixed length block of memory is allocated to hold. Continued…
Quote of the Day
"A buffer overflow can be thought of as data that goes outside the bounds of a block of allocated memory to corrupt data, crash the program or allow the execution of malicious code." – Daniel Allen
Learning Center
How did a Microsoft Equation Editor flaw put systems at risk?
A Microsoft Equation Editor vulnerability put systems at risk of compromise. Learn how the flaw worked and how enterprises can protect themselves.
How climate change threats can inform cybersecurity strategies
There are several parallels between climate-related threats to critical infrastructure and data risk. Can the connection help companies develop effective cybersecurity strategies?
How can attacks bypass ASLR protection on Intel chips?
Attackers can bypass ASLR protection and conduct local attacks on any platform due to an Intel chip flaw. Find out how to protect your enterprise.
Broadpwn flaw: How does the new iOS exploit compare?
A researcher at Google's Project Zero developed an iOS exploit that mimics Broadpwn. Expert Kevin Beaver explains how it works.
How do code-reuse attacks bypass Windows 10 security features?
Code-reuse attacks use counterfeit object-oriented programming to bypass Windows 10 security features. Here's a look at how that works and how to stop it.
Trending Terms
buffer
attack vector
Common Weakness Enumeration
integer overflow
Unicode
address space layout randomization
stack overflow
Writing for Business
It only takes one user ________ security policies to give an attacker access to network data.
a. flouting
b. flaunting
Answer