Sep 17 2018 8:32PM GMT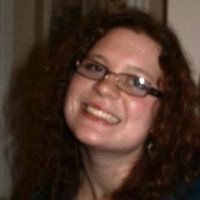 Profile: Kaitlin Herbert
Tags:
Buffer overflow is what happens when a program or process attempts to write too much data to the buffer, a segment of computer memory reserved for temporary data storage. Continued…
Quote of the Day
"We are still seeing a lot of the same techniques to hack applications as we have previously seen. For example, buffer overflows, along with poor coding still remain two of the biggest application security issues." — David Smith
Learning Center
How do buffer overflow attacks work?
Home-grown apps are susceptible to buffer overflows, as are Windows and Linux apps. Part one of this two-part series shows how hackers can take control of your programs.
How can attackers exploit a buffer underflow vulnerability?
A vulnerability was recently discovered in the strong Swan open source VPN, and it caused a buffer underflow. Learn how attackers were able to exploit this vulnerability.
Spectre variant gives buffer overflow a new twist
New variants of the Spectre microprocessor bugs use buffer overflow-style attacks to run malicious code.
The unlikelihood of 'IoT, secure by design,' and what we can do about it
The 'secure by design' concept is a great idea in theory, but without automatic updates, IoT security will always be an issue. Minim's Alec Rooney discusses.
Understanding the exploit market: How data breaches happen
Quickly upgrading software with the latest patches is essential when you understand how data breaches happen and how the exploit market can work against you when you have network and system vulnerabilities.
Trending Terms
vulnerability assessment/vulnerability analysis
Common Weakness Enumeration (CWE)
address space layout randomization (ASLR)
firehose effect
integer overflow
stack overflow
Quiz Yourself
What type of security attack vector exploits the tendancy of people's desire to be helpful?
Answer